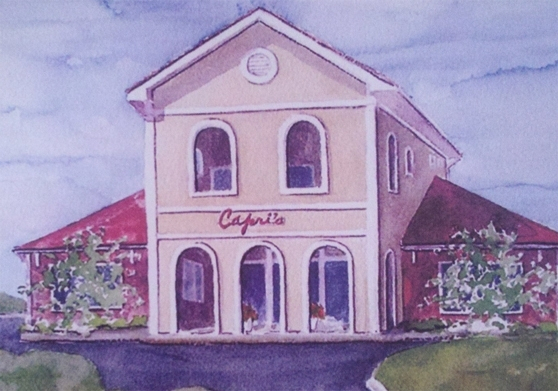 A Wonderful local Italian food restaurant
Julius N. "Cap" Capri of Altoona, Pennsylvania, was placed in charge of all civilian mechanics at the base, then called Greenville Army Air Base.
Mama Capri began making pizzas in her kitchen once a week for the "Yankees" at the base. Her workload became enormous. After World War II, "Cap" Capri remained in Greenville, and his family opened a log cabin restaurant on Augusta Road. Capri's Restaurant propered and today, both "Yankees" and Carolinians can find an abundance of good Italian food at any of our three locations!
Smell Our Food With Your Eyes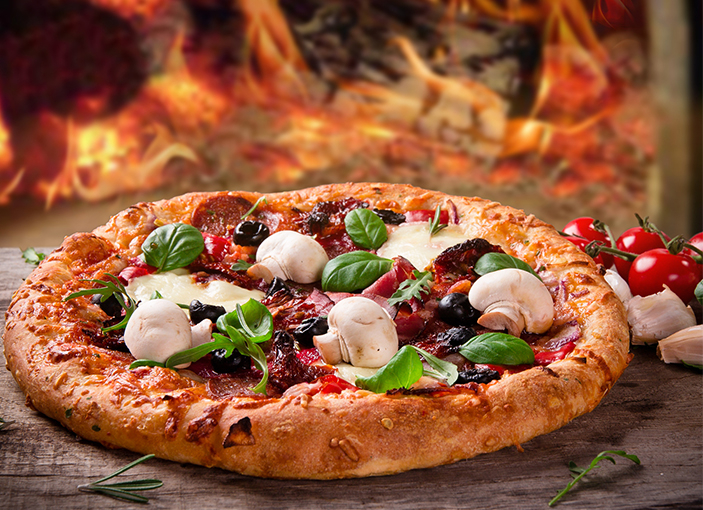 Testimonials
Love me some Capri's Italian restaurant! Amazing food, great service and great prices! Baked spaghetti and lasagne is to die for!!! Love the fried mushrooms with spicy ranch to dip it in!!! Never had a bad meal, bad service or bad experience here! Very friendly and very much worth every penny you spend......

-Jon Osborne

Wife loves this place. Must admit never been crazy about it until they added a grilled bone in veal chop. Probably one of my favorite steaks around.

-JAMES URICK

Chicken parm and marinated chicken is so good. My boyfriend always gets baked spaghetti or lasagna. He loves it, and always eats every bite. Also, they have homemade ranch dressing that is super yummy with their anti pasta salad. Bread and olive oil is amazing, as well as the mozzarella sticks.

-Candace Henry

We had a delicious meal with excellent service. We had fried mushrooms, baked spaghetti and lasagne with salad and bread--delicious!The atmosphere was comfortable. We will definitely be returning!

-Anne Cloninger

Excellent food and genorous portions. Something fore everyone on the menu. Pizza to build your own pasta. I have not left here hungry ever.

-Brussels Penka

My favorite restaurant! Cozy romantic atmosphere. Friendly yet professional staff. Your orders may be tweaked according to your taste. Always delicious food. I've never, in the 20+ years I've eaten here, received a bad meal. I highly recommend dinner at Capri's! Enjoy 🍃

-Lori Batchler